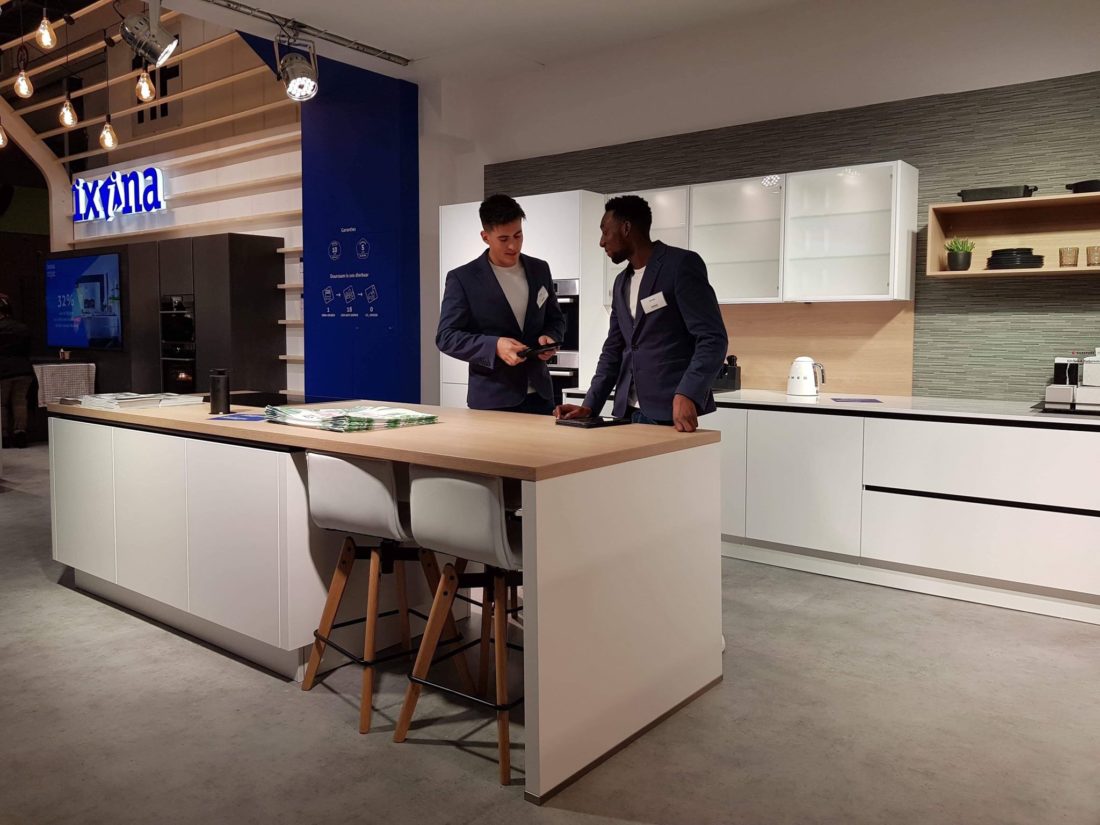 IXINA Kitchens at Batibouw 2019
At the end of February and the beginning of March the Brussels Expo turns into a fair where you can find everything for the in- and outside of your dream house. Almost all the manufacturers, importers, exporters and vendors who are active on market, show off their finest and newest products. This is definitely a place where you can visit the wonderful stand of IXINA Kitchens.
Batibouw is since 1960 one of the biggest fairs in Belgium. Companies who create and sell kitchens, windows, bathrooms etc. display their nicest products to the visitors. It becomes the most popular place in Belgium for the people who are going to build their dreamhouse or for those who needs something new in their house. Batibouw is a fair where you can find everything for your home. If you can't find it at Batibouw, I believe you will not find it at all.
IXINA Kitchens is one of the most successful kitchen developers and retailers in Belgium and France. Over the years they have conquered and spread their products all over Europe, Africa and Asia. That is why they could not miss this fair and took the opportunity to exhibit the newest models.
This year we worked together with IXINA and found six informants for them. Most of them were an informant at the Brussels Motor Show once. They had what we were looking for and they knew what we expected from them. We put strong individuals together and build an impressive team. IXINA and their staff organized two training days for the informants and informed them. They were ready for Batibouw!
Batibouw started the 23th of February and ended the 3rd of March 2019. Our informants helped every client, answered the questions as good as possible and made explained the visitors why they had to choose for an IXINA Kitchen. Sometimes they event went to a next level. One of our informants, Elias sold two kitchens at the fair. He handled and informed the visitors so good that he switched them from a visitor to a client and buyer.
After this period, we could conclude that Batibouw was an excellent experience and project for us and IXINA. With the right informants, you get the results that you want and you can even sell your products. Up to a next chapter and a long cooperation between IXINA and The Raid Agency