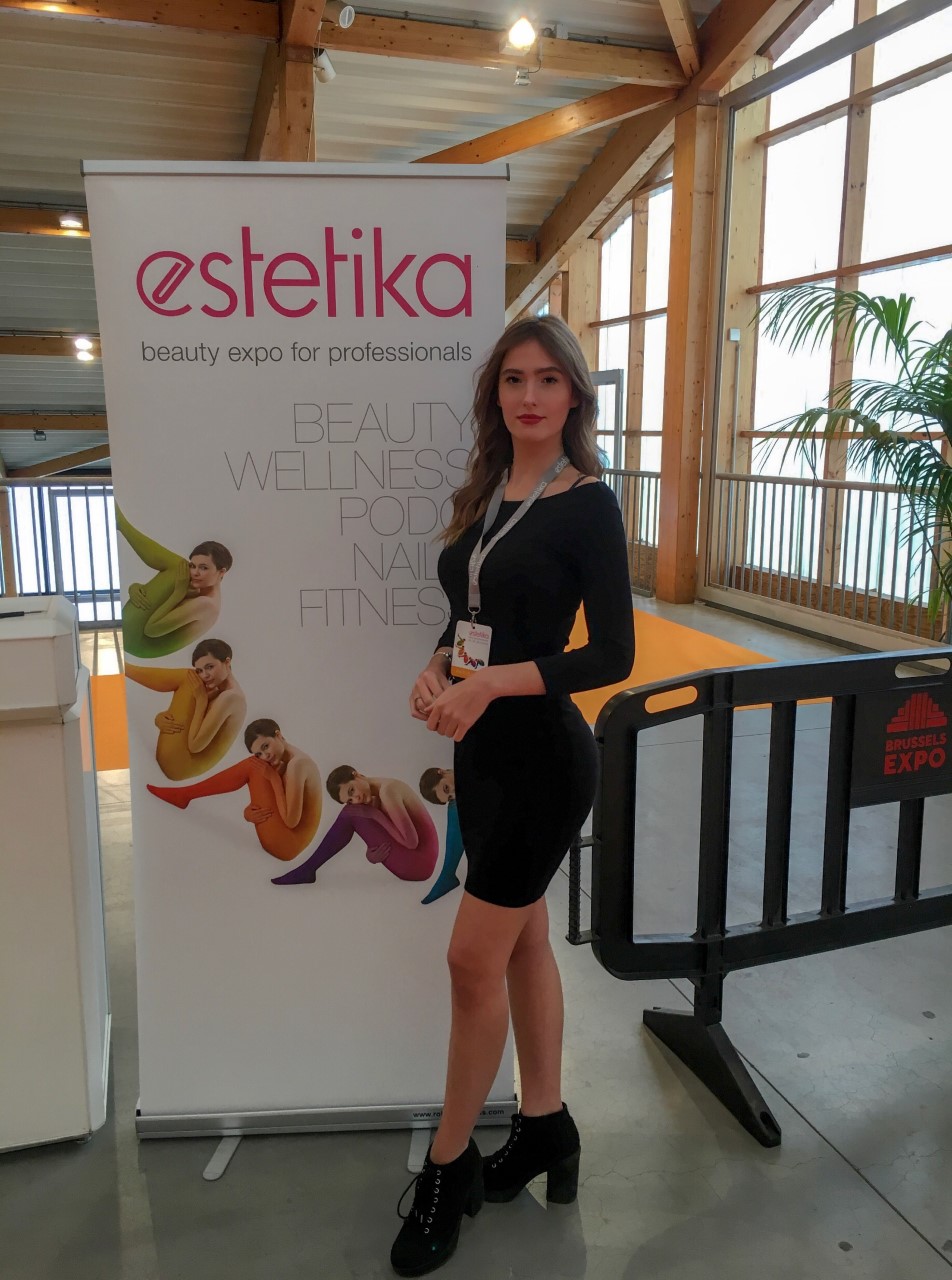 In
Event, fair, Recruitment
Last weekend the Brussels Expo turned upside down and the halls were totally restructured and redecorated for another fair. The Estetika Fair only lasted three days but welcomed over thirty thousand visitors. During this short-term period organizations, traders and salesmen of more than 150 brands gather at the expo halls. They all want the same. Let the costumer know who they are, inform them about their product and benefits. But most important, they want to sell their products! You can find everything that comes and goes with beauty. From lotions to lipsticks and brushes to face masks. A real paradise for a beautician.
This is definitely the biggest beauty fair of Belgium, but there are not only sets with care, heath or beauty products. Worldline was also impressively active at this fair. A company or brand that you won't recognize immediately, but it is known and used by everyone. Worldline formulates systems and solutions that ensure seamless execution for the payments of clients and customers. You use the services of Worldline on a daily base. When you pay your bills at your favorite restaurant by card, when you go grocery shopping and pins in your four-digit code, even when you buy tickets online for a concert for example. Worldline ensures a safe and protected payment and banking with their online systems, online banking and payment terminals.
So Worldline participated at this fair to inform visitors and clients that Worldline is the right solution for any business and its payments. A sales team waited every day and was ready to inform all the visitors. Worldline wanted to give the clients an extra service, that is where The Raid Agency comes into the story. We booked and scheduled one masseur accompanied by a hostess. The hostess stood in for a smooth and rapid follow-up of the planning. The masseur took the stress away of the clients and made them forget that they were at a very crowded fair. After every massage, the client left the set of Worldline with an enormous and peaceful smile. Happy clients, the reason why we exist.
Continue Reading