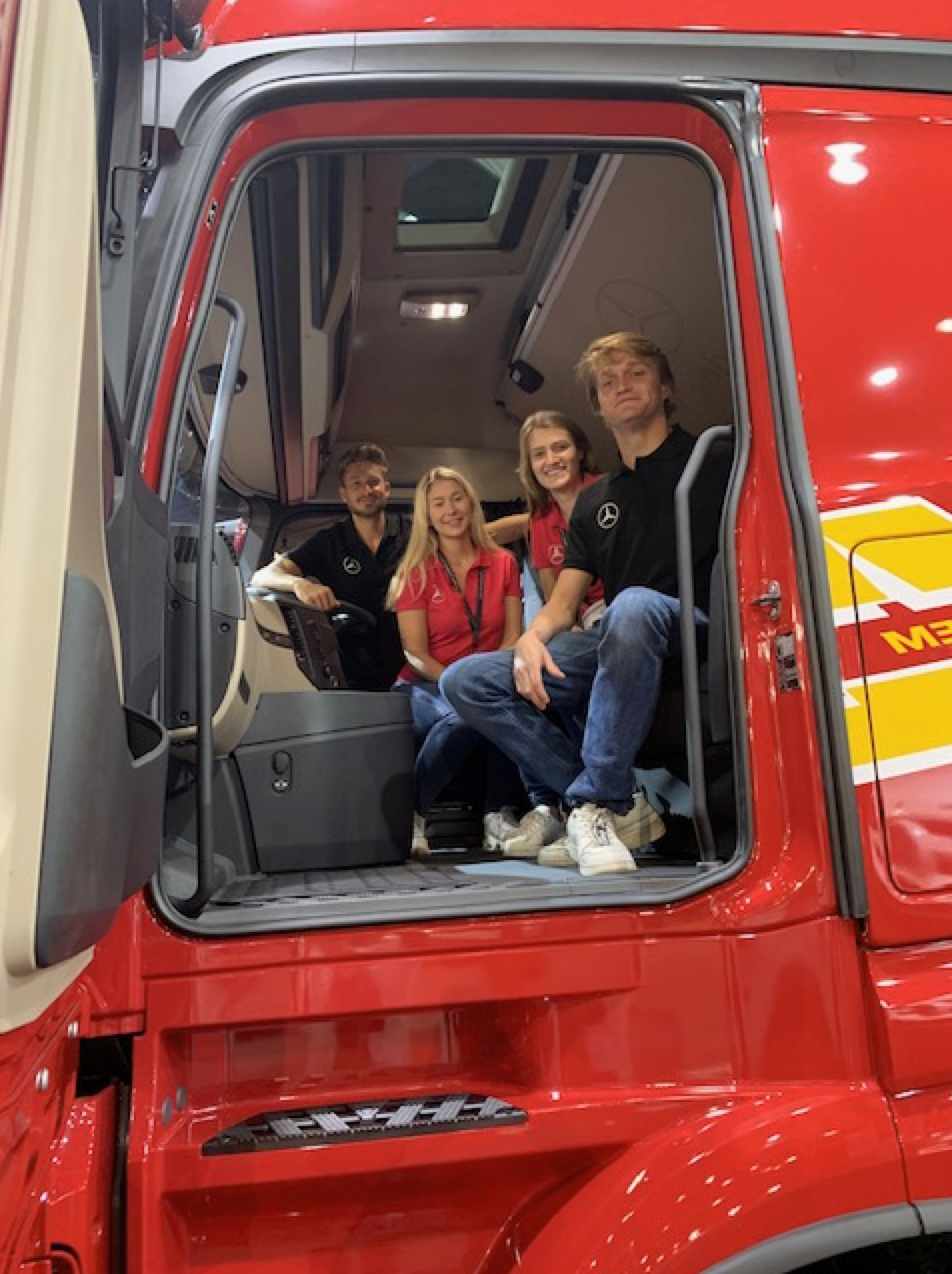 Matexpo: In every job that must be done, there is an element of fun.
MATEXPO is an international trade fair for the construction equipment sector, which is held every two years in Kortrijk Xpo. As Europe's third largest trade fair, MATEXPO attracts more than 40,000 visitors each year. This time, Mercedes-Benz Trucks presented its Arocs. This truck is the cream of the crop when it comes to safety, connectivity, consumption and comfort.
Mercedes-Benz Trucks and Vans called upon our services to book hostesses and trained product experts for this major event. As a team we succeeded in exceeding the client's expectations. We recruited the right personnel for the right event by carefully analysing and applying the customer's demands.
In all our activities we aim for maximum customer satisfaction and we are committed to offering the best service possible. Nothing pleases us more than happy clients.
Top-notch team! – A.T., Mercedes-Benz Trucks

As far as Matexpo is concerned, the informants worked very well and did very well! – P.V., Mercedes-Benz Vans