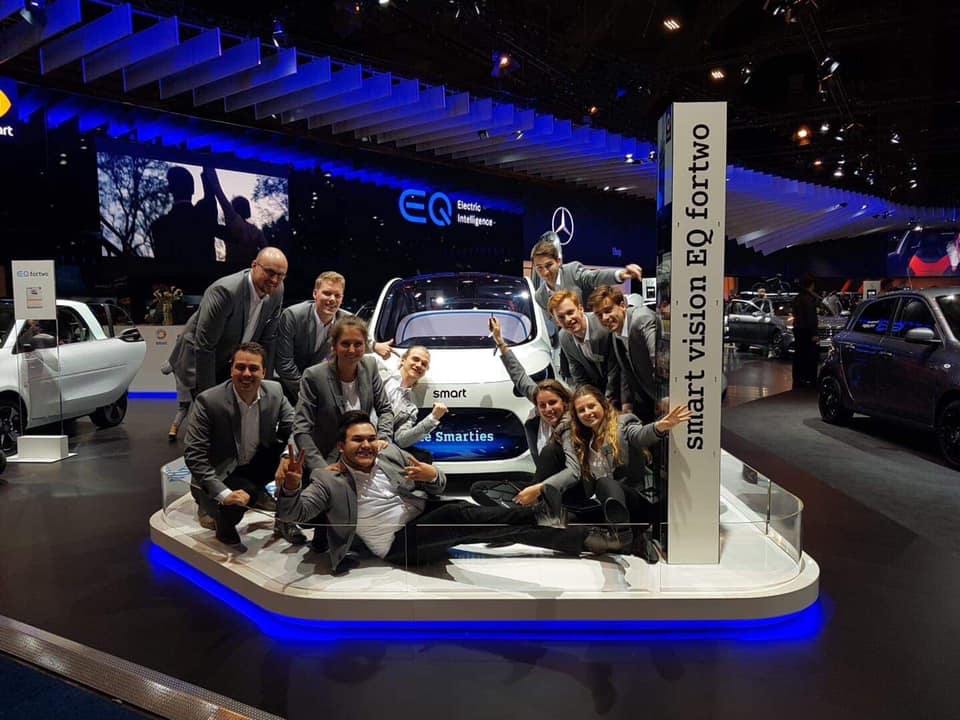 Brussels Motor Show 2019
Every year we spend lots of time preparing for the Brussels Motor Show. And this year, things weren't different.
As last year, we putt the heads together and sealed the deal with automotive clients. There were some new faces and our true and loyal clients. We received the task to find almost 400 informants and hostesses for the following automotive brands. Seat, Porsche and Volkswagen of the D'Ieteren Group, Toyota and Lexus, Mercedes-Benz cars, vans and Smart and last but not least, Opel.
From September until the end of December 2018, our key account managers and staff were on a mission. A mission to find the perfect informant who could adapt himself or herself to the needs and expectations of the specific client. As a VIP event, communication and field agency, we only wanted the best informants.
As we only wanted the best for our clients and the visitors of the show, we searched for the right people in Belgium. Passionate by cars, driven and motivated by helping and informing visitors and customers, having the perfect people skills and judge of character. A simple visual of our perfect informant
Days, weeks and months went by, the groups filled up and the places at the Brussels Motor Show became limited. In December, one month before the start of the motor show, the first training days dawned. During the months December and the beginning of January, our informants and hostesses travelled through Belgium for some classes, test days and examinations. Everyone was committed to their automotive brand and worked hard to reach the final selection. It was about time that the show began.
The ten most important days of our clients and our agency started, the period and the beginning of the Brussels Motor Show 2019. Since the 18th January all the informants found their way to the Brussels Expo. Every day they got a breakfast and lunch buffet to gain some power and energy to make it through the day. With some extra pauses, body massages and energy drinks the informants and hostesses received the chance to rest and relax a while.
Nevertheless, the breaks and pauses, those ten days were exhausting and long. Thousands of people visited the show and the stands. With some new and popular cars exhibited, the informants were overwhelmed with questions and demands. Although the long days, time flied, and the Brussels Motor Show ended in no time.
After the show, the clients and The Raid Agency looked at the goals and results, reviewed them and made a conclusion. Again, for so many years in a row, we succeeded. The clients were satisfied with the outcomes, the visitors left the BMS with a pleased feeling and our informants could look back at a very instructive and unforgettable experience.