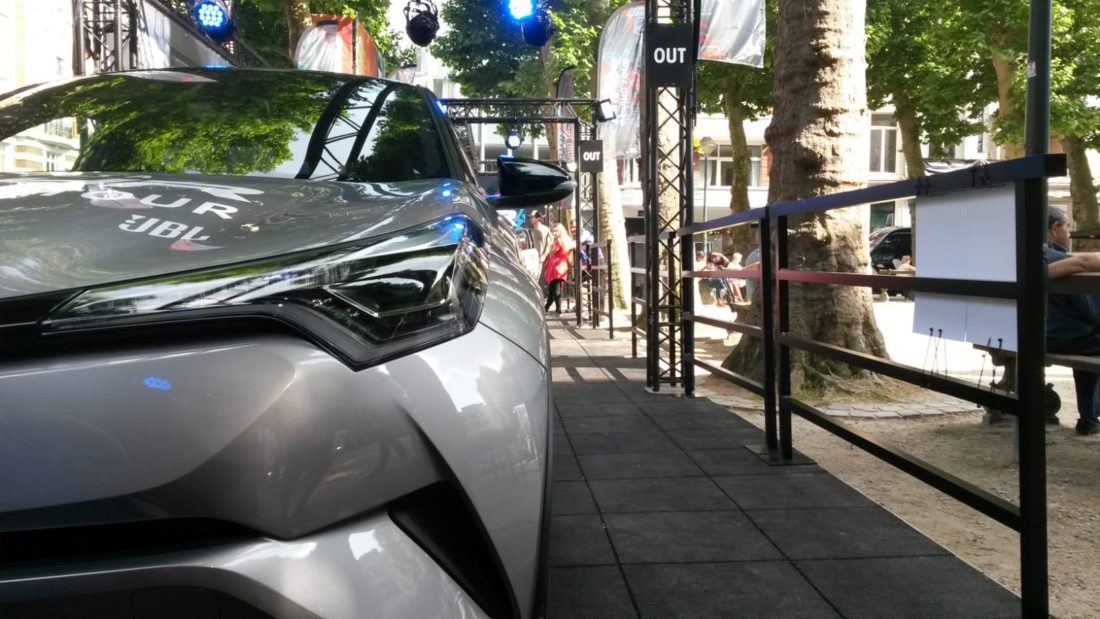 Follow our Toyota JBL team @ Toyota Rewind Tour
This summer our Toyota JBL team will be present during Belgian music festivals.
We can start the music battle once you are behind the wheel of the Toyota C-HR, together with 2 other candidates. Your mission? Beat your opponents on their own music know-how! There are a lot of great prizes to win.